Summer vibes at 9 bofora
Here is the schedule for summer events in our bistro 9 bofora. Everyone can find something interesting, have some fun and dance alongside live music.

We ask for your understanding in case of any possible changes in the performance schedule.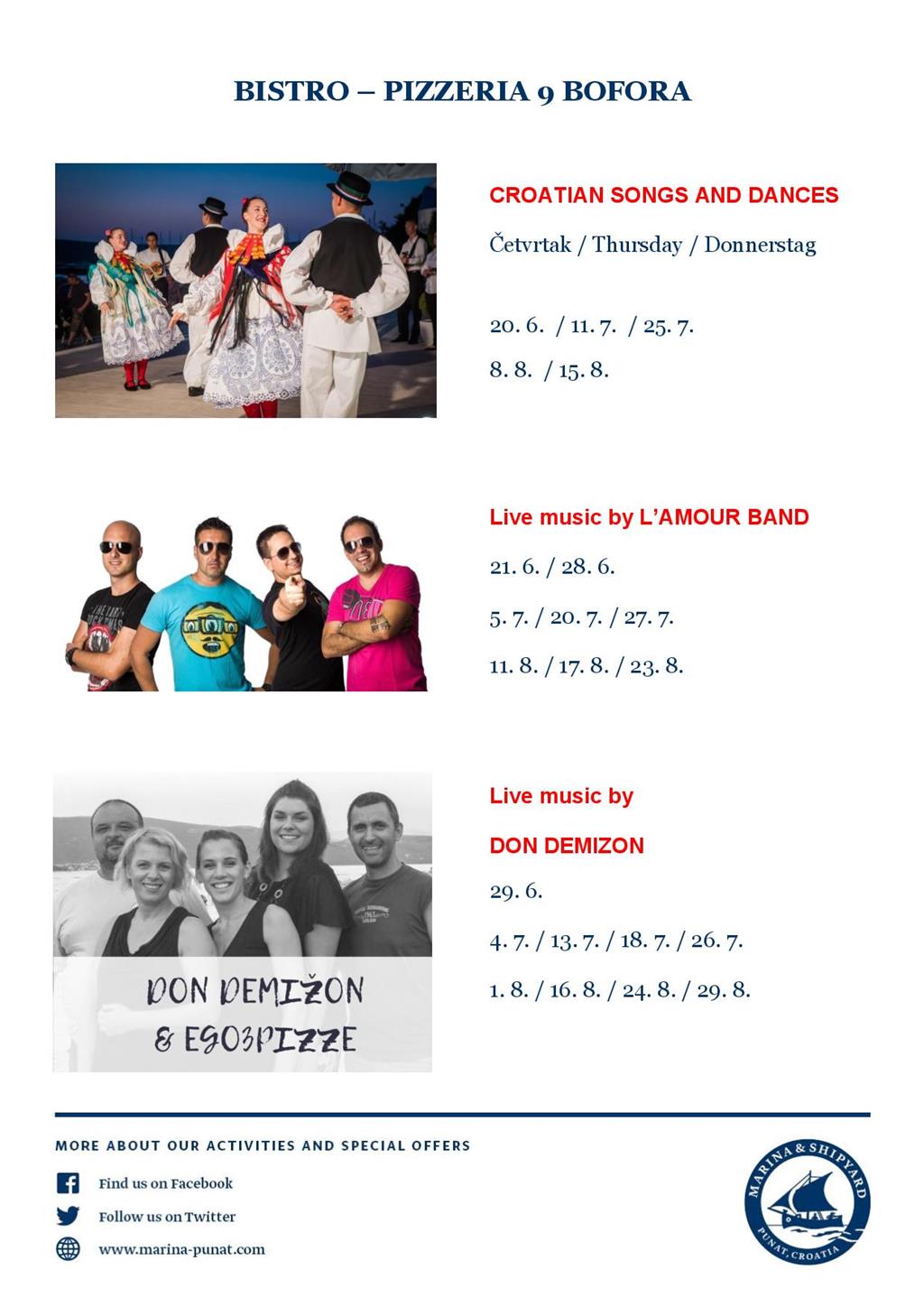 Members of Marina Punat Group
Marina Punat d.o.o.
Brodogradilište Punat d.o.o.
Marina Punat Hotel & Resort
Marina Commerce d.o.o.
Gajeta d.o.o.
Kvarner d.o.o.
Brodica d.o.o.