While at home, you want to ensure that your valuable vessel is in good condition and safe. At Marina Punat we this task very seriously and we use the most modern technologies and leading solutions available in the nautical world. Together with our partner Marina Cloud d.o.o., we have developed two boat security systems that are rolled out worldwide - PROACTIVE BOAT CARE and SENSE4BOAT smart sensor system.

As part of the PROACTIVE BOAT CARE service, marina sailors inspect berths daily and keep electronic minutes about the appearance and the external condition of the vessel visible from the pier. Once per week, sailors photograph the boat, and photographs with reports about undertaken activities, such as change of mooring, rope replacement, fender settings, emptying the water collected in the awnings and similar are sent to clients' e-mail addresses through the system. Marina residents can access the photo archives via Marina Punat App and review all the activities undertaken on your boat during the previous period.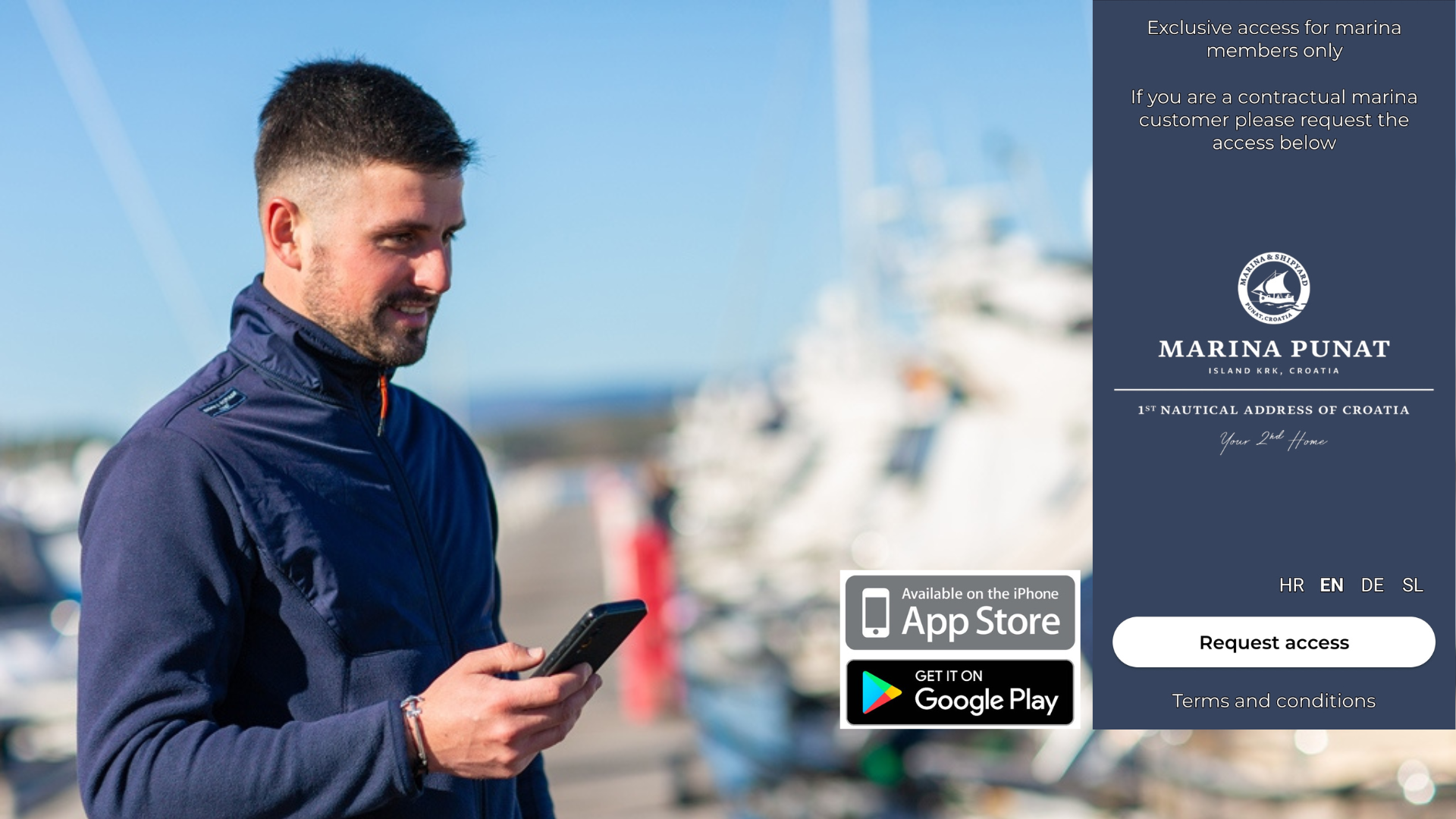 Unique sensor system SENSE4BOAT is the best boat prevention. Marina Punat's partner company Marina Cloud d.o.o. has developed a Sense4Boat smart sensor system for detection of water intrusion or risky high temperatures.

Sense4Boat differs from other systems in that it simultaneously warns the boatowner and the marina of risky or non-compliant conditions. The system sends notifications to the marina control center, so that marineros can attempt to take all necessary measures to protect the endangered vessel.

In addition to the above, partner Marina Cloud d.o.o. offers even more sensors at www.sense4boat.com

Marina Punat is an open-door type of marina. Yet, the whole area is under 24/7 video surveillance. In addition, our security team monitors entrances, all visitors and their behaviour in the marina, which allows for free and effortless traffic of our clients, yet ensures a good level of security in the marina.

Both of our boat safety systems are in-house innovations of Marina Punat and our partner Marina Cloud d.o.o. For our perpetual innovations in boat safety and technological improvements in yachting, in 2020, we have received an award for the exceptional contribution to the development of yachting in Croatia.