Awards
The marina has been declared the best Croatian marina several times.
Highest rating: over 1,300 satisfied clients!
Verified quality
Our marina has earned many awards with its longtime experience, investing in the quality of the marina and services that we provide as well as meeting all the needed standards. One of them is the one for the best marina in Croatia for which was awarded Marina Punat.
Our quality has been confirmed by numerous awards:
ISO certificate 9001 since 2000 guarantees a high level of service quality, and ISO 14001 confirms our abidance by strict ecological norms since 2010. Marina Punat was the first marina in Croatia to implement these standards in its business operations.
ADAC recommends Marina Punat to its members with their highest rating —five rudders!
in 2014 and 2017 British TYHA—the Yacht Harbour Association has rated Marina Punat with the highest rating of 5 anchors!
The first Blue Flag in Croatia was awarded in Punat all the way back in 1998!
in 2017 marina has been awarded the diamond plaque for 20 years of continued loyalty to the international Blue flag for beaches and marinas project in the Republic of Croatia
2017 and 2019 Marina Punat was awarded the Golden Anchor of the Nautical patrol of Jutarnji list, evaluated by boaters
Silver 2017 in a category Large Marina – 2nd place for the quality in nautical tourism in Croatia
2018 - special recognition "My favorite marina" - chosen by boaters, awarded by the Nautical patrol of Jutarnji list
2020 - Special recognition for the contribution and development of nautical tourism by the Nautical patrol of Jutarnji list
We are extremely proud of the awards, but the most important factor is the satisfaction of our customers which with their continuous trust is the best proof that we are really the best marina in Croatia.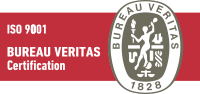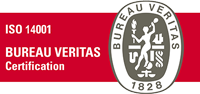 Members of Marina Punat Group
Marina Punat d.o.o.
Brodogradilište Punat d.o.o.
Marina Punat Hotel & Resort
Marina Commerce d.o.o.
Kvarner d.o.o.