While at home, you want to be sure that everything is in order with your valuable vessel and that it is safe. Marina Punat takes this task very seriously and uses the most modern technologies and leading solutions available in the nautical world.
The marina sailors inspect berths on a daily basis and keep electronic minutes about the appearance and the external condition of the vessel visible from the pier. Once per week, sailors photograph the boat, and photographs with reports about undertaken activities, such aschange of mooring, rope replacement, fender settings, emptying the water collected in the awnings and similar are sent to clients' e-mail addresses through the system. You can access the photo archives on the marina website through your user profile and review all the activities undertaken on your boat during the previous period.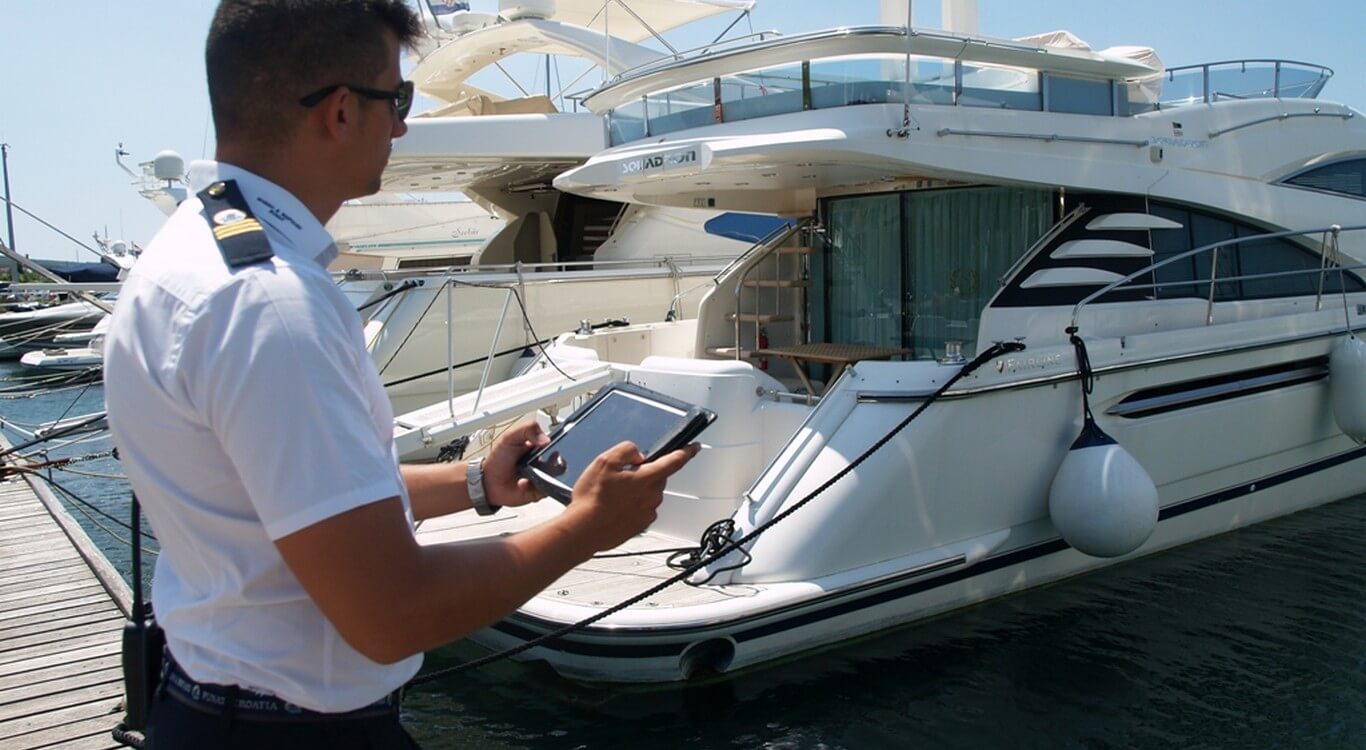 The area of Marina Punat is fully covered by video surveillance and web-cameras, including the marina entries and exits using the Marina Club Cards with an electronic control system with video cameras.
In terms of fire protection, the marina has had a fire truck on site for a number of years, and a specially equipped boat for fighting fires. The marina is kept safe with an extensive fire hydrant network and numerous fire extinguishers. The marina personnel regularly participate in fire drills.
The Marina has its own weather station. Clients requiring higher voltage electricity on their vessels may use transponders, enabling both clients and staff to ensure transparent use and monitoring of consumed energy.
The best proof that marina takes environmental protection seriously is that we proudly fly the Blue Flag that Marina Punat was first awarded in 1998 as the first marina in Croatia to do so.
All this guarantees a high level of safety for vessel owners, regardless of whether they are in the marina or at home.