The total number of seats did not significantly increase - the capacity is up to 300 people, but the space is divided into two levels and several thematic and functional areas to provide a more pleasant and intimate experience.
The ground floor of the restaurant, with a covered and uncovered terrace, is ideal for sipping morning coffee right by the sea and for brunch and light dinners.

The most beautiful view and a cozier atmosphere can be found on the upper floor - a restaurant of discreet elegance accommodating up to 60 people, offering a spectacular view of Puntarska Draga and the marina, with luxurious yachts along the promenade visible from both the restaurant and the terrace.

A novelty is a versatile hall with a capacity of around 80 people, designed for business meetings or smaller private gatherings. When combined with the restaurant, it's perfect for team-building events, PR and other occasions, as well as family celebrations or weddings.

There are charming surprises in every corner of the renovated Marina restaurant, such as a large lounge area with water-surrounded private booths located on the south side of the terrace, a well-equipped and enclosed children's playground nestled behind the lounge area, and a special corner for meetings and waiting, comfortably arranged on the ground floor of the restaurant.

Take a look at our new menu.

A selection of dishes for breakfast.

News for lunch or dinner.

Selection of drinks and wine list.

Explore our weekly menu.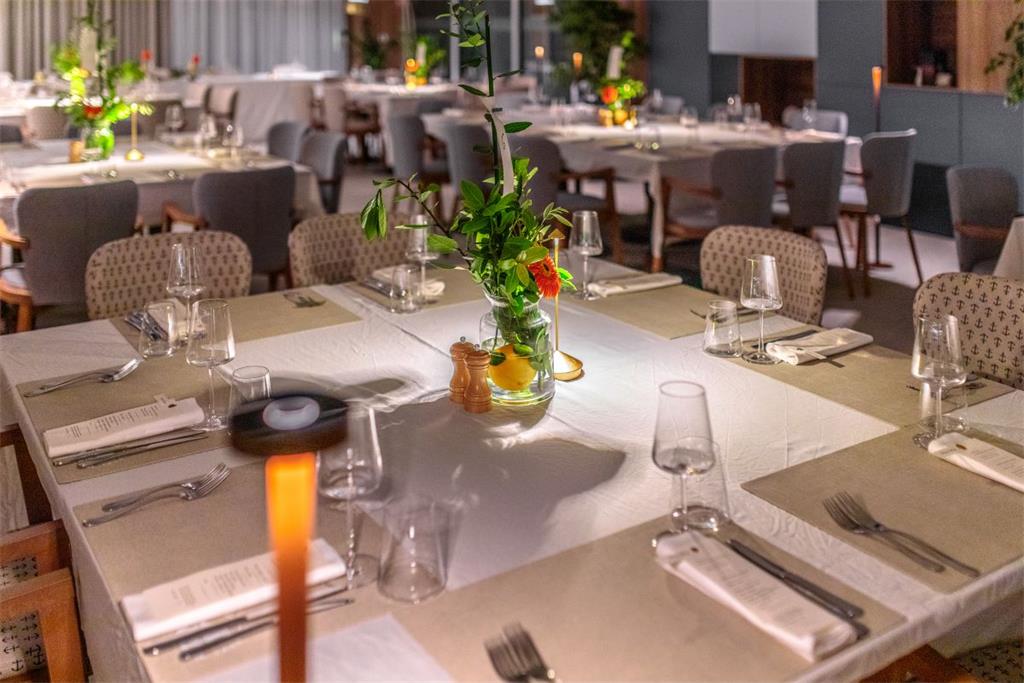 "Štiva" (cargo hold) - the main hall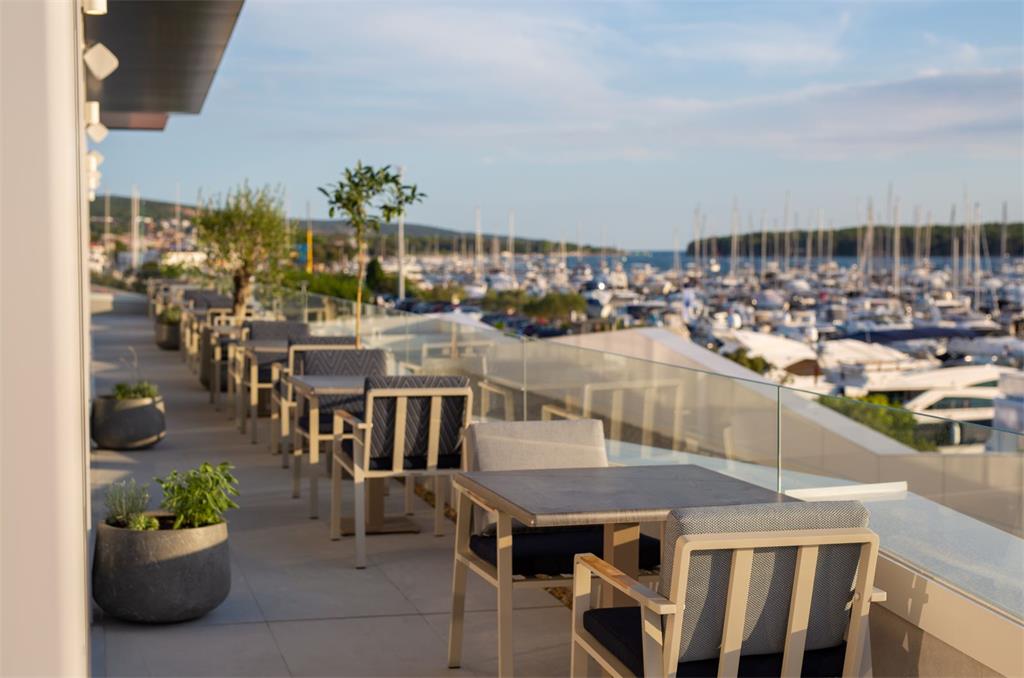 "Bava" (light breeze) - terrace with a view of the piers



"Tramuntana" (Nord wind) - small conference room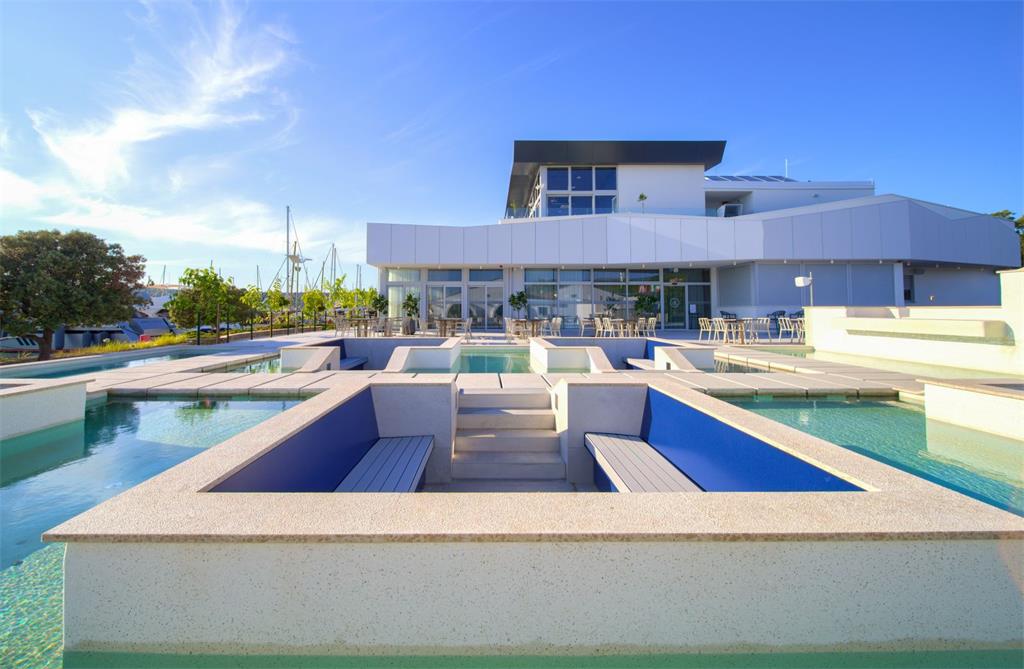 "Tambuć" (boat hatch) - water-surrounded lounge area